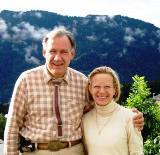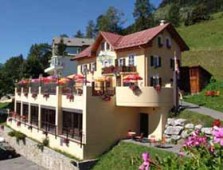 Situated directly nearby the cablecar and the ski and snowboard slopes, in a peaceful and sunlit setting at the center of the village/resort of Leysin, Au Bel Air Hôtel, enjoys a breath-taking view of the Rhone Valley and the mountain range of the Dents du Midi.
After 12 years and for our last year of management of the hotel , Dominique and Josiane will be happy to welcome you again Our newly organised structure, devoted to nature lovers, sports enthusiasts, groups, clubs and families is located within 100 yards of the Sports Centre with inside swimmingpool, cross-country ski trails.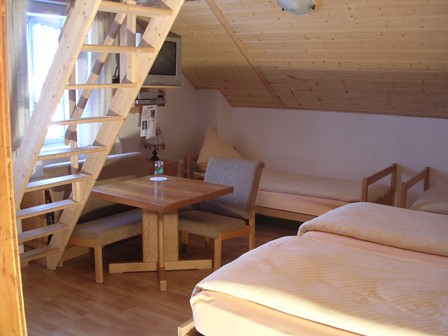 Forfait famille /Package Family/ Pauschal Familie
<!— Please call pinit.js only once per page —>
Forfait "Famille" : 7 nuits pour 2 adultes à sFr 999.- Package "Family" : 7 nights for 2 adultes for sFr 999.- Pauschal "Familie" : 7 Nächte für 2 Erwachsene zu sFr 999.-
Logement des enfants jusqu'à 12 ans gratuits en chambre des parents. Lodging free for kids untill 12 years old in parents'room. Uebernachtung kostenlos für Kinder bis 12 Jahre alt im Elternzimmer.
Pt-déjeuner et taxe de séjour par enfant : sFr 8.80 par jour Breakfast and stay taxe or children : sFr 8.80 per day. Frühstück und Kurtaxe für Kinder : sFr 8.80 par jour.