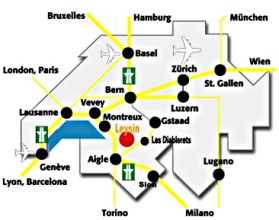 Geneva Airport is 1h30 by car ; (motorway exit is Aigle) and 2h by train. Paris-Aigle-Leysin by winter TGV is only 4h15. Hotel adress : Rue du Commerce / GPS : 46°20'50.18N/7°01'00.84E
LEYSIN, for relaxation and leisure. Set in the heart of the Vaud Alps, Leysin has retained its mountain character but at the same time continues to satisfy the changing needs of today's tourists.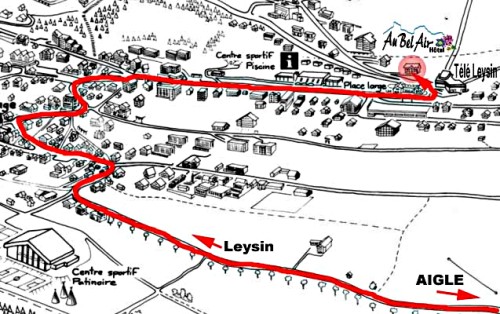 Forfait famille /Package Family/ Pauschal Familie
<!— Please call pinit.js only once per page —>
Forfait "Famille" : 7 nuits pour 2 adultes à sFr 999.- Package "Family" : 7 nights for 2 adultes for sFr 999.- Pauschal "Familie" : 7 Nächte für 2 Erwachsene zu sFr 999.-
Logement des enfants jusqu'à 12 ans gratuits en chambre des parents. Lodging free for kids untill 12 years old in parents'room. Uebernachtung kostenlos für Kinder bis 12 Jahre alt im Elternzimmer.
Pt-déjeuner et taxe de séjour par enfant : sFr 8.80 par jour Breakfast and stay taxe or children : sFr 8.80 per day. Frühstück und Kurtaxe für Kinder : sFr 8.80 par jour.